SwaSlu Philosophy
why SwaSlu do what it do
more espresso variants than are dreamt of in your philosophy
ASSERTIONS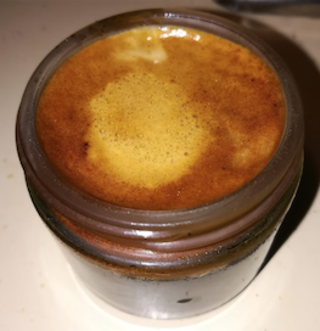 SwaSlu 101:
Coffee is a fruit and one shall not roast a fruit till the essence of fruit is reduced to ashes. You wouldn't do that to a grapefruit, so leave the coffee alone.
Espresso is a process, different from brewing, that extracts an otherworldly goodness when done well.
Espresso roasts are just roasts the roasters think would do well in the espresso process. There is no standard.
Lighter roasts fade in milk based drinks. So a bit less milk with lighter roasts in lattes and cappuccinos.
Espresso is origin of the universe level complicated : https://swaslu.com/wip/10044.
Americanos (espresso + a little hot H20) release flavors and nuances ordinary coffee can only bow to.
Freezing espresso shots is cool (pun intended) and allow for better Americanos than 95% of any brewed coffee, artisanal or not.
Many things go well with Espresso.
They should be liberally sampled (Submit Snack).
---