Swaslu: Inexorable Espresso Evolution
Roaster Flavor Without the Labor
ABOUT
When the Brooklyn Lyceum gets done
undoing a non-trivial set of procedural due process violations ...
There
... WILL ... BE ... BETTER ... COFFEE ...
on the Brooklyn Lyceum block.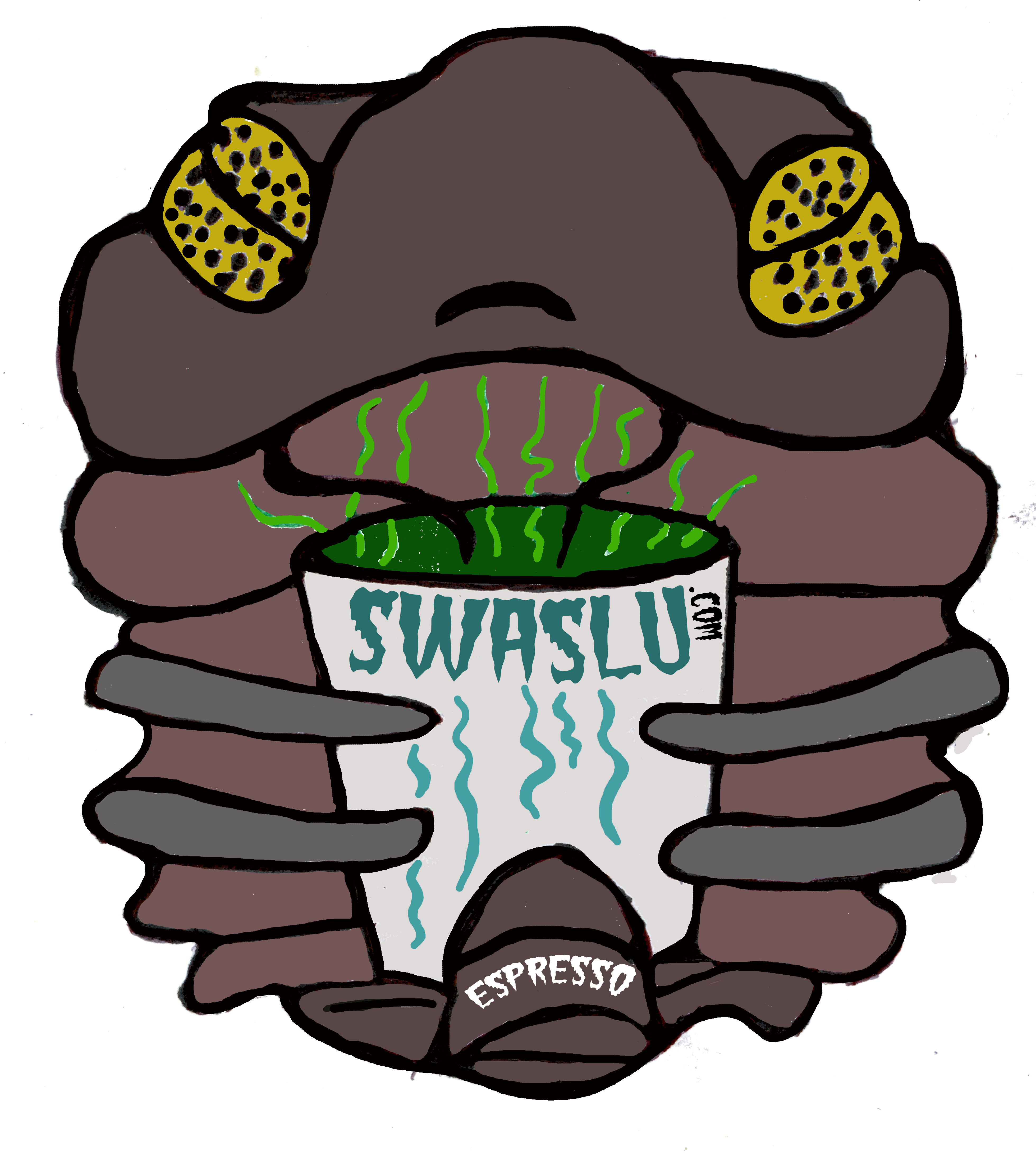 till then

... Out & About & On The Road w/an answer:
... Inexorable Espresso Evolution ...
Flavor, not labor, from our espresso cellar!
-- 15 years of a coffee shop/cafe
and the aftermath of Hurricane Sandy taught us that
there is another, more ecological, way.
-- When the Brooklyn Lycem Due Process dust settles,
we may be taking on, or taking out,
Starbucks with our own Espresso cellar.
--Till then we are pulling espress shots the SwaSlu way, on the road again!
We make it a point not to be a roaster
and will be presenting multitudes of flavors of roasters
from, well, everywhere at interim locations, events, markets and fairs.
Interested in better americanos/lattes than you could ever do at home?
Take a dip
HERE
Judicial due process violations brought to you by
Judges Donald Scott Kurtz, Reinaldo Rivera & Devin Cohen
LOCATIONS
While we wait for the inevitable, either the court :
accepts the original judicial checkmate
(complaint was statutorily abandoned
based on record provided to the Court by the Plaintiff.)
or
accepts the new judicial checkmate
the court retroactively created
in avoiding that original judicial checkmate
(failure to serve our atty any papers, AND,
notice to appear a decade in the past,
no matter whom was served, AND,
granting relief not requested, AND,
granting relief unavailable under statute cited, AND,
premising decision on two non-existent sworn statements).
We are looking at a couple of interim sites in our other haunts
(New York State, Philadelphia and Maine).
Judicial due process violations brought to you by
Judges Donald Scott Kurtz, Reinaldo Rivera & Devin Cohen
---